Store Quote Box Banner
Quote Box

---
Have a favorite quote. You can type it in here. It will display as a block of text at the top of you store. It's pretty valuable real estate. Above the fold. First thing buyers see when they come to your shop. And it's positioned right next to your freebie (aka: sample of your work and style).
Let's jazz that up a bit shall we?
You can use your design program of choice. My first choice is Illustrator. Another option is Canva. I'm actually going to make two different images to show you the difference between design programs. Whatever you choose is fine.
Key points are:
1. Save your image as a png to keep a transparent background.
2. Quote Banner Size: 400 pixels wide x 150 pixels tall.
Download the pdf to help walk you through the process of changing your quote box to a rotating banner and for your homework!
Homework: Create your store banner and side banner. You can make more than one and change them every now and then (seasonally? sales?) or if you are super happy with what you have made, it can be a one and done!
References for later:
Gif Maker http://gifmaker.me/
Google Shortlink https://goo.gl/
Code for Quote Box Banner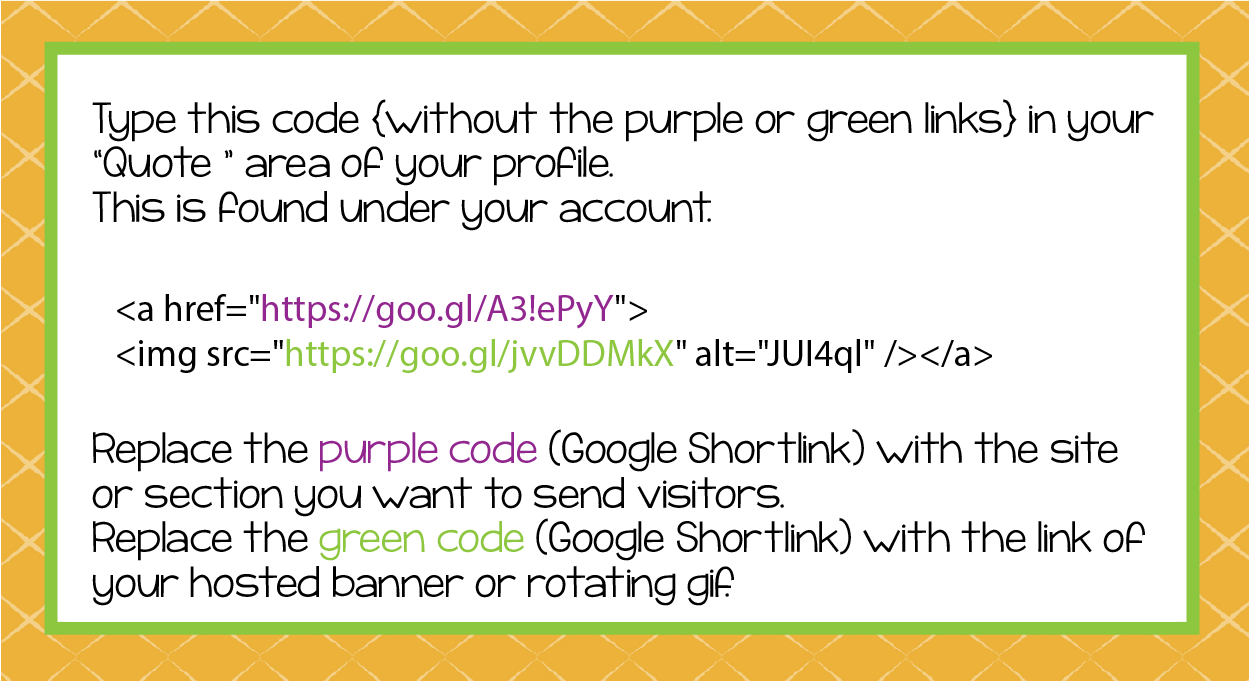 Complete and Continue