Learn to design a card sorting center that you can use for Math or ELA practice. These centers can be used for individual practice, as part of a small group, center work, or "I'm through, what can I do" options.
The lesson will cover designing the cards, a sorting sheet, a directions page, a recording sheet, and an answer key.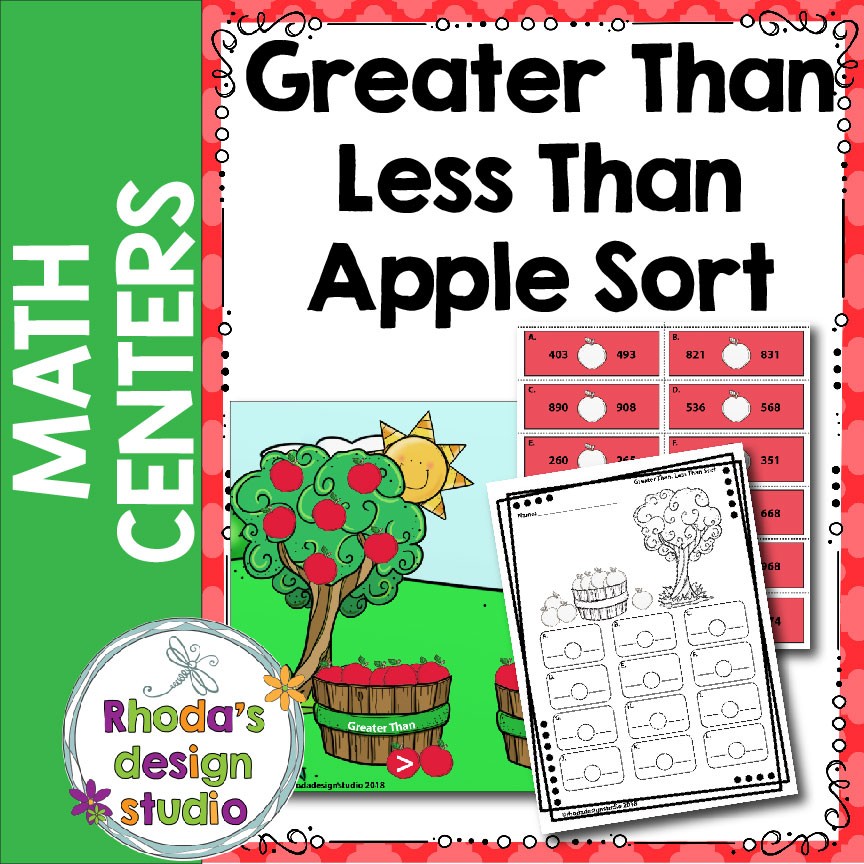 If you would like to preview this center you can view it here: Greater Than Less Than Apple Sort
---
Creating a strong workflow makes it easier for you to design great products and get them listed quicker.
Learning to use Adobe Illustrator to create great products and covers will help you to speed up your design time as well as increase the quality of your products.
This course teaches you how to create a product quickly and efficiently using tips and trick in Adobe Illustrator. Having a regular workflow will help you get that product listed and start hearing "cha-chings" sooner!
Whether you have been designing products for awhile using PowerPoint or you are just learning, this course will teach you something new.
Once you learn to design your products with Illustrator, you will see how much time you can save and how that will make more time to create more great teacher materials!
Bonus:
This course includes a "basics of Illustrator". Even if you have never opened up Adobe Illustrator before, you will be able to create great products, covers, and thumbnails for your products.
It also includes a template for the sorting activity that I design during the course (without the clipart...you will have to design it using your own separately purchased clipart).